Suleman Dawood, the 19-year-old student presumed dead in the Titan submersible implosion, was afraid and reluctant to go on the deep-sea expedition, his aunt told NBC News.
Suleman accompanied his father, Pakistani business executive Shahzada Dawood, on the voyage to view the sunken Titanic.
Speaking to NBC News, Azmeh Dawood, Shahzada Dawood's older sister, said her nephew Suleman told a relative he was "terrified" and "wasn't very up for" the expedition, but agreed to go as a Father's Day gesture to please his father, who was fascinated by the sunken ship's history.
The 22-foot submersible, owned by OceanGate, lost contact with its host ship shortly after descending toward the wreckage in the North Atlantic on Sunday. On Thursday, the U.S. Coast Guard said debris from the vessel had been found on the sea floor near the Titanic site. Authorities said they believe the vessel imploded on its descent, killing all five aboard.
Azmeh said it had been "crippling" for her to imagine her 19-year-old nephew struggling to breathe aboard the vessel, which set off with a 96-hour supply of breathable oxygen. International teams searched the area for days, with the chances of survival dwindling with each passing hour.
"I feel like I've been caught in a really bad film, with a countdown, but you didn't know what you're counting down to," Azmeh told NBC. "I personally have found it kind of difficult to breathe thinking of them."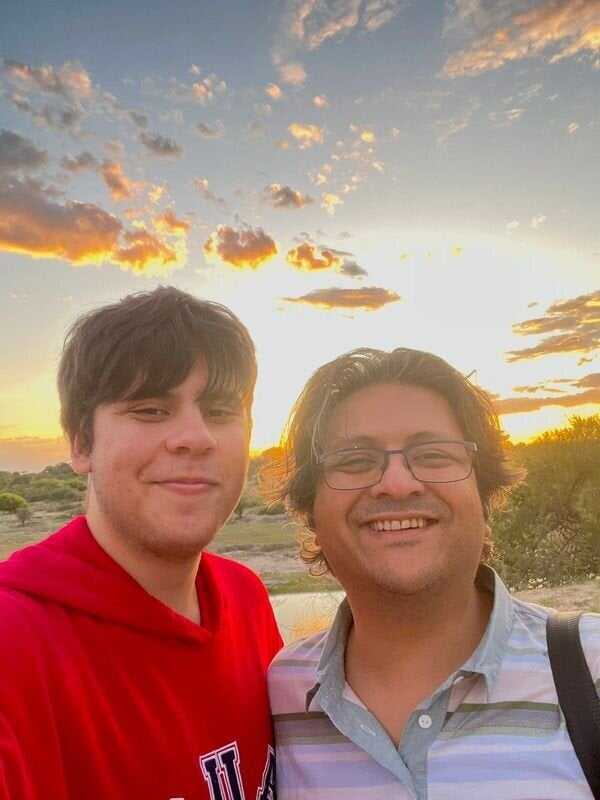 Suleman Dawood had just completed his first year of university.
ENGRO CORPORATION LIMITED via Reuters
Suleman Dawood had just completed his first year as a business student at the University of Strathclyde in Glasgow, Scotland. The university said in a statement that it was "shocked and profoundly saddened" by his death.
Friends of the family told The New York Times the father and son were passionate about science fiction and travel. Suleman Dawood was enthusiastic about solving Rubik's cubes and played volleyball, they added.
Shahzada Dawood and his wife Christine, who lived in the U.K., also have a daughter.
The other passengers on board the Titan were: OceanGate founder and CEO Stockton Rush, wealthy British businessperson Hamish Harding and French deep sea explorer Paul-Henri Nargeolet.
(This story has not been checked by JK Mega and is auto-generated from other sources)